Our Mission
Our dedication to hard work has earned the respect of the business and financial community in and around Independence, Missouri. We are proud members of the Independence Chamber of Commerce. We believe this to be a direct derivative of our talent and responsiveness to our client base. Whether you are a current or prospective client, rest assured that individuals and businesses who choose Cinda Chapman, CPA, CVA received competent and timely advice.
Our Services
BUSINESS VALUATION SERVICES:
Individual Valuation Services:
We provide services for individuals for wealth transfers involving income, gift and estate tax returns including complying with the rigorous disclosures the IRS for income, gift and estate tax returns. We also provide services for business valuation services and expert testimony for marital dissolutions proceedings.
Business Valuation Services:
We provide business valuation services to closely held companies in the area of buy-sell agreement, mergers acquisitions, sales and business exit planning. We provide reports that are designed to fit your company's needs and the requirement of the third parties involved.
Litigation Support for Law Firms:
We provide litigation support to attorney that need an expert for partner, member or corporate shareholder disputes. We will assist attorneys with valuable information for their case including assessment of damages, economic losses and even discovery requests. We even provide expert reports for the case for mediation, trial, and arbitration.
TAX SERVICES FOR INDIVIDUALS AND CLOSELY HELD BUSINESS
Individual tax planning and return preparation
Corporate tax planning and return preparation
Limited liability company, S corporations, Partnership tax planning and return preparation
Estate and Trust planning and tax preparation
IRS Representation
ACCOUNTING SERVICES
Compilation and write-up services
Quickbooks Proadvisor accounting help and assistance
Peachtree accounting software assistance
Payroll services
Cash flow and budgeting analysis
Financial Projections and Forecasts
Cinda Chapman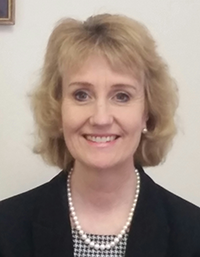 Cinda Chapman, MS, CPA, CVA, CGMA is an experienced professional that is an accounting, tax, and business valuation expert. She is able to assist business owners with personal and business planning and advice. We guide our clients and help them to learn how to run and grow their businesses. She is a member of the American Institute of Certified Public Accountants (AICPA), Missouri Society of CPA's (MSCPA) and the AICPA's Private Companies Practice Section (PCPS).
cinda@cindachapmancpa.com
816-796-7951